School Analytics Free
School Analytics is a set of Power BI visualizations that shows your pupil data in new ways and helps you drive school improvement.
It provides cost-effective, consolidated analysis for your school and integrates with SIMS, Arbor, Bromcom and other pupil databases.
This is the free version of School Analytics, which consists of 3 pages from the full product containing 15 interlinked visualizations.
Each graph allows you to zoom from the key stage level, to year groups, to classes and to individual pupils.
You can download the free version and get immediate access to the installation files. Installation usually takes less than 30 minutes. Full instructions are provided.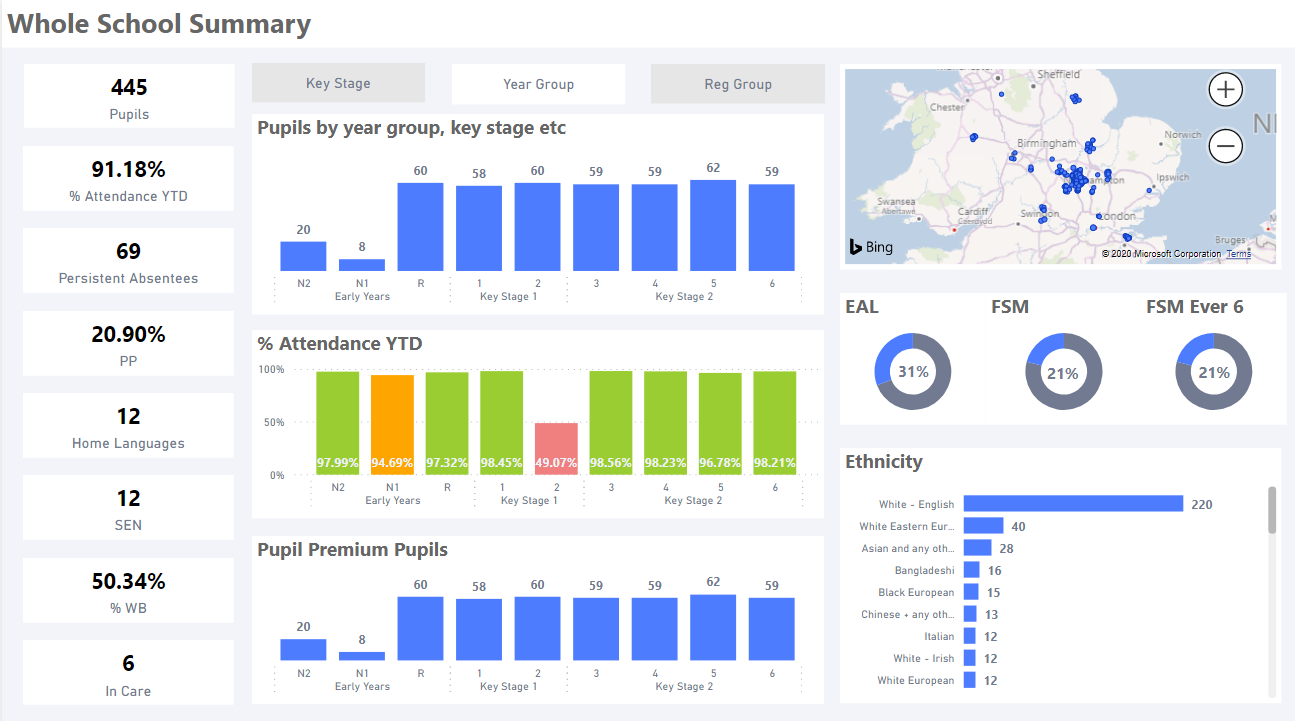 Page 1 - Whole School Summary
A snapshot of your school as others may see it. All the information on this screen comes directly from your pupil database and can be viewed by key stage, year group or registration group.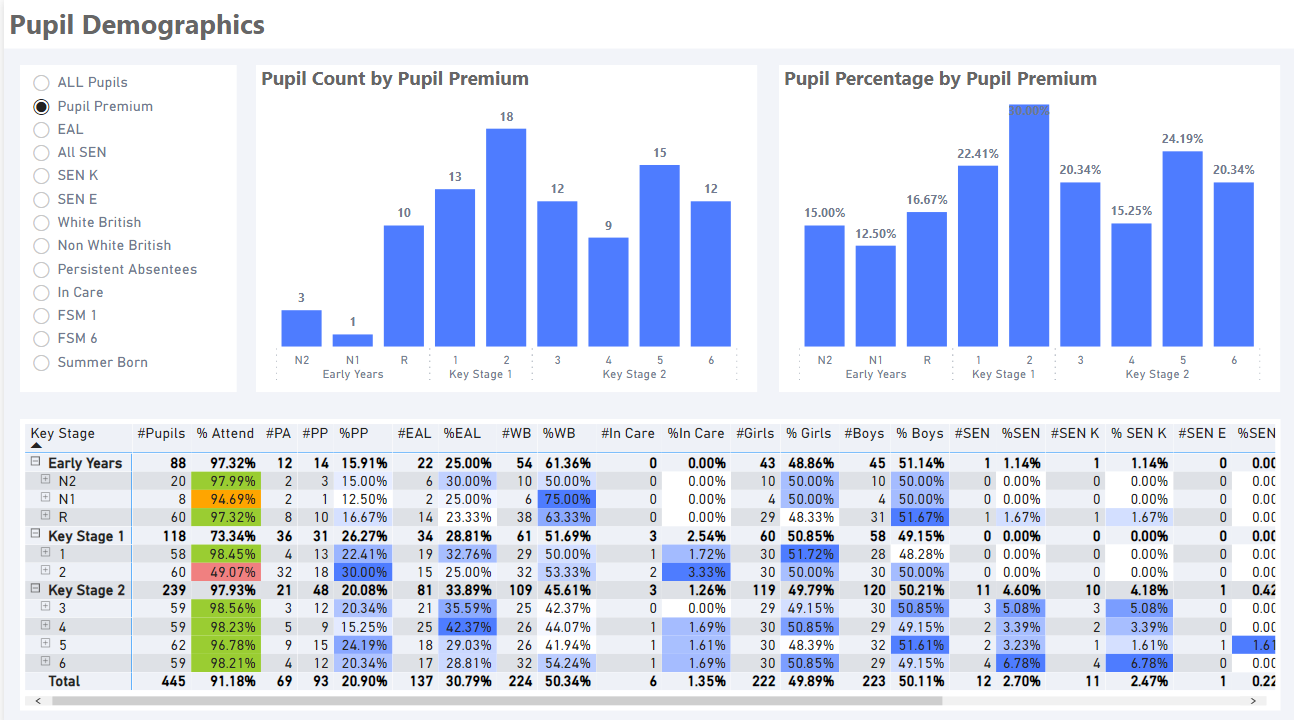 Page 2 - Pupil demographics
Analyse your pupil demographic data by pupil premium, SEN, FSM, Summer Born and many other metrics. Show facts and figures as precentages or pupils counts. Right-click to find out the names and more details of each pupil. The data is also presented as a table.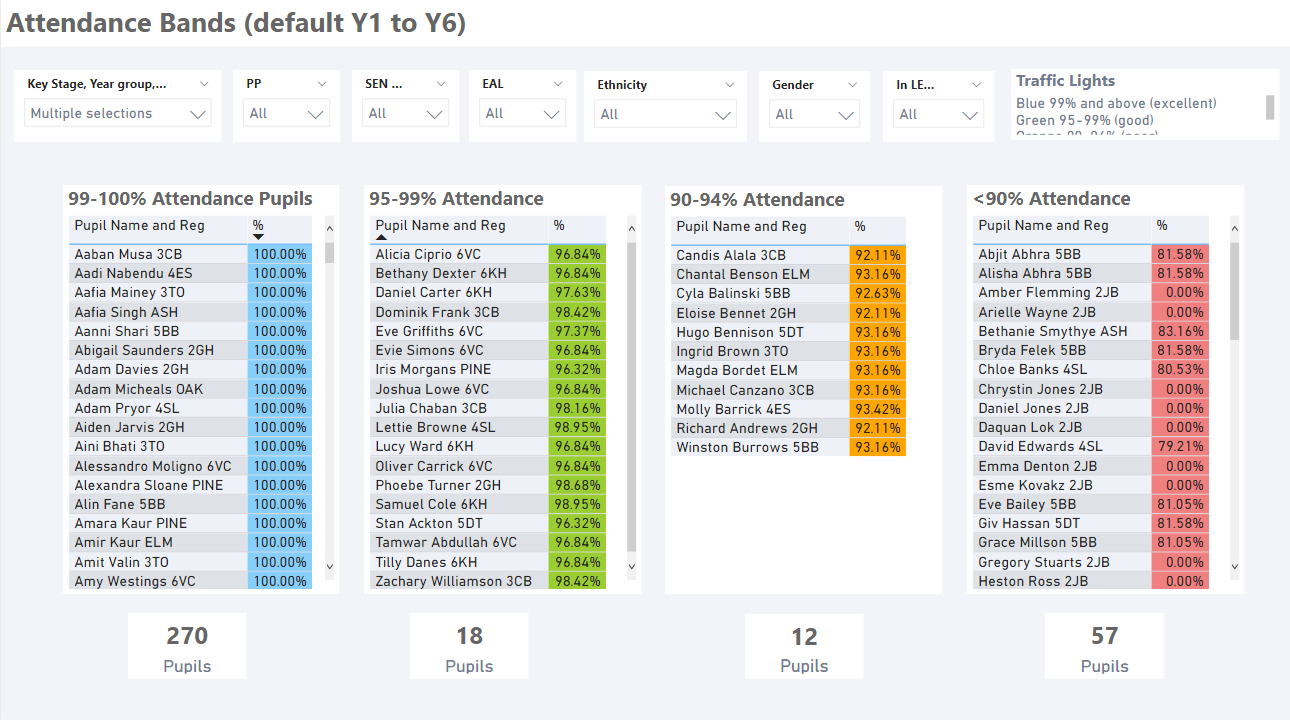 Page 3 - Attendance bands
List each pupil in a league table style report. Identify pupils with the highest attendance and pupils who are persistent absentees. Intervene early to solve attendance problems. Celebrate good attendance.
Find out more about the School Analytics Full version
Find out more about the full version of School Analytics, andlearn how Power BI can help your school at www.schoolanalytics.co.uk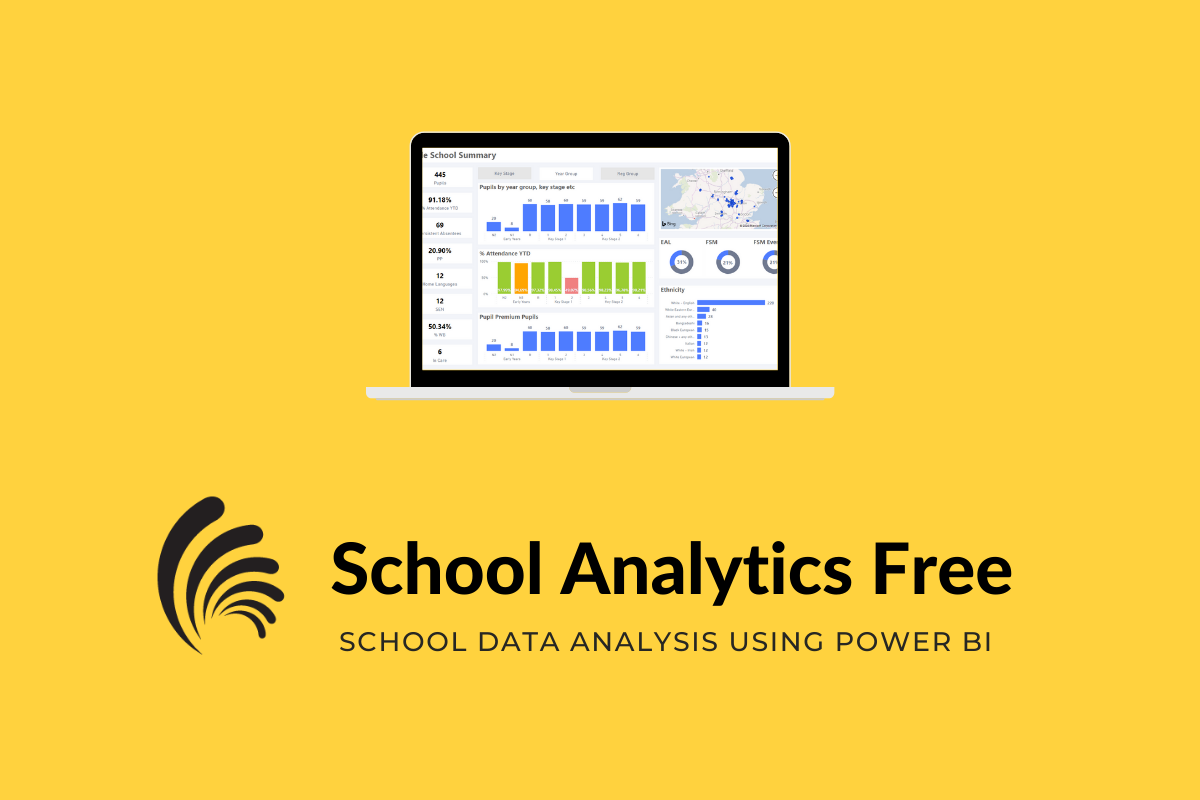 Learn Power BI with these online courses
If you want to build your own Power BI analyses, here's a range of courses that will take you from beginner to intermediate level. Each course comes complete with sample data and is focussed on real world school data analysis.