Quickly find a pupil record
Watch the video first, then read below.
Quick Find a Pupil
One of the most frequent jobs in a school office is to find the details of a pupil. The requests are often vague. For example "there's a girl in Y5 called Katie - what's her address?" or "who has a birthday today?". With SIMS, finding pupils is easy.
Use the quick find bar. It's on the homepage and looks like this: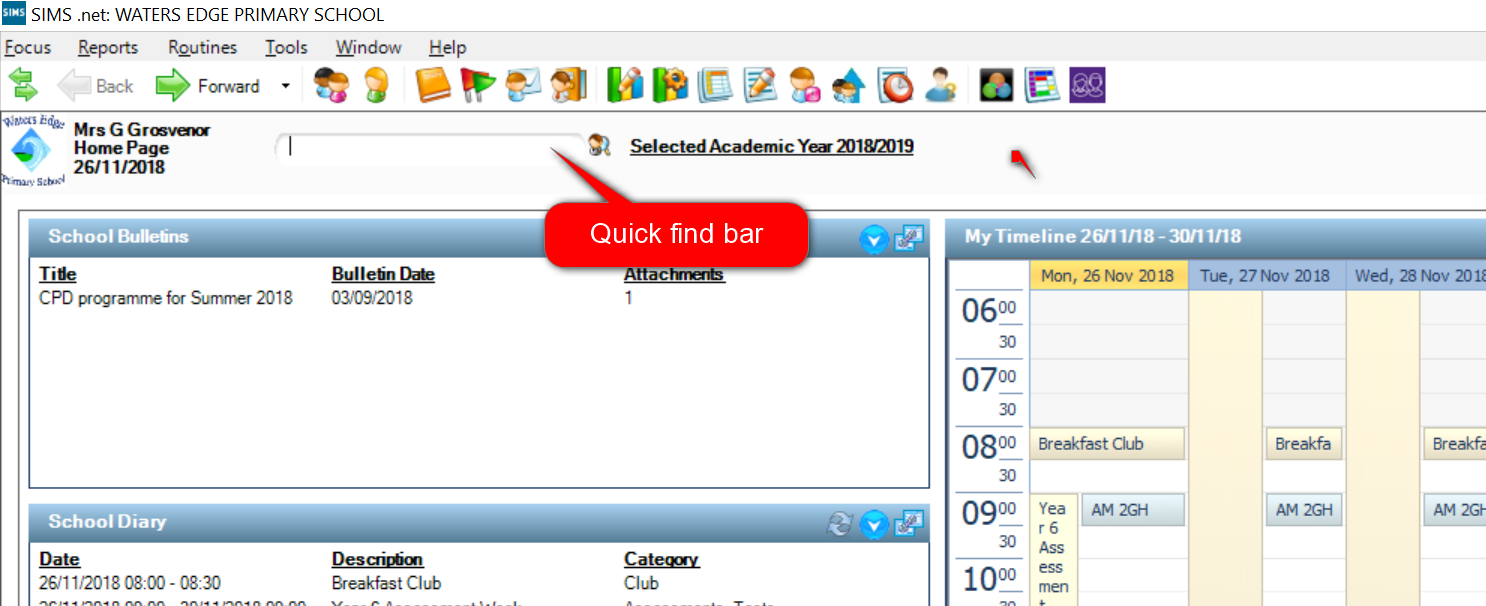 Tips for finding pupil details quickly
To find a pupil by forename or surname just type the name or part of the name.
You can also use the quick find bar to search for other types of information. Here's are some useful ones:
#B searches for pupils and members of staff with birthdays today, tomorrow or the day after
#Y:6 searches for pupils in year 6
#F searches for females only
#F Smith searches for females called Smith
#age:4-7 searches for pupils ages 4 to 7
#V MF17 searches for staff with a car registration number that contains MF17
For further reading:
Capita have published a guide to managing pupils and student here: http://simspublications.com/794613/assets/Students.pdf
Complete and Continue